The Return Hub NED Board Service supports and advises Boards and Executive Committees seeking to appoint Non-Executive directors and Independent Advisors. Our Board Service delivers a high quality 360 Executive Search service across the market, with a focus on gender balanced short lists.
In line with The Return Hub's founding principles, we maintain a deep commitment to gender diversity. In addition to 360 Executive Search, we have access to a unique talent pool of professional women who have had a distinguished executive career and are ready to step into the Non-Executive Director pathway.  
With our considerable experience and expertise, we are able to offer an advisory service should you need support or advice with your Non-Executive Interview process.
Dominie established The Return Hub in October 2016. She has 22 years' experience in the financial services sector, 17 of which in Executive Search.
The Return Hub is a unique financial services executive search and advisory firm, designed to fill a significant gap in the recruitment market. We work with FTSE 100 companies to SMEs in the financial sector to help them build diverse teams at the mid and senior level from a hard-to-find talent pool. We place professionals (predominantly women) back into the mid-senior level corporate roles after a career break, career change or when they have returned to a role beneath their potential.
Prior to setting up The Return Hub Dominie worked at JD Haspel as a partner and co-lead of the Global Banking and Markets practice. Previously she was Managing Director at Sheffield Haworth where she established the FX practice before becoming Global Head of Fixed Income and Currencies. During her career she has completed numerous leadership assignments for a range of global clients in FX, rates, credit and emerging markets, in sales and marketing, trading, structuring, e-commerce, and corporate risk solutions.
Dominie has advised UK government on the participation of women in the workforce and conducted extensive research on the topic of gender diversity, talent attraction and retention, and culture, flexible working, the gender pay gap, D&I initiatives and pay in the City.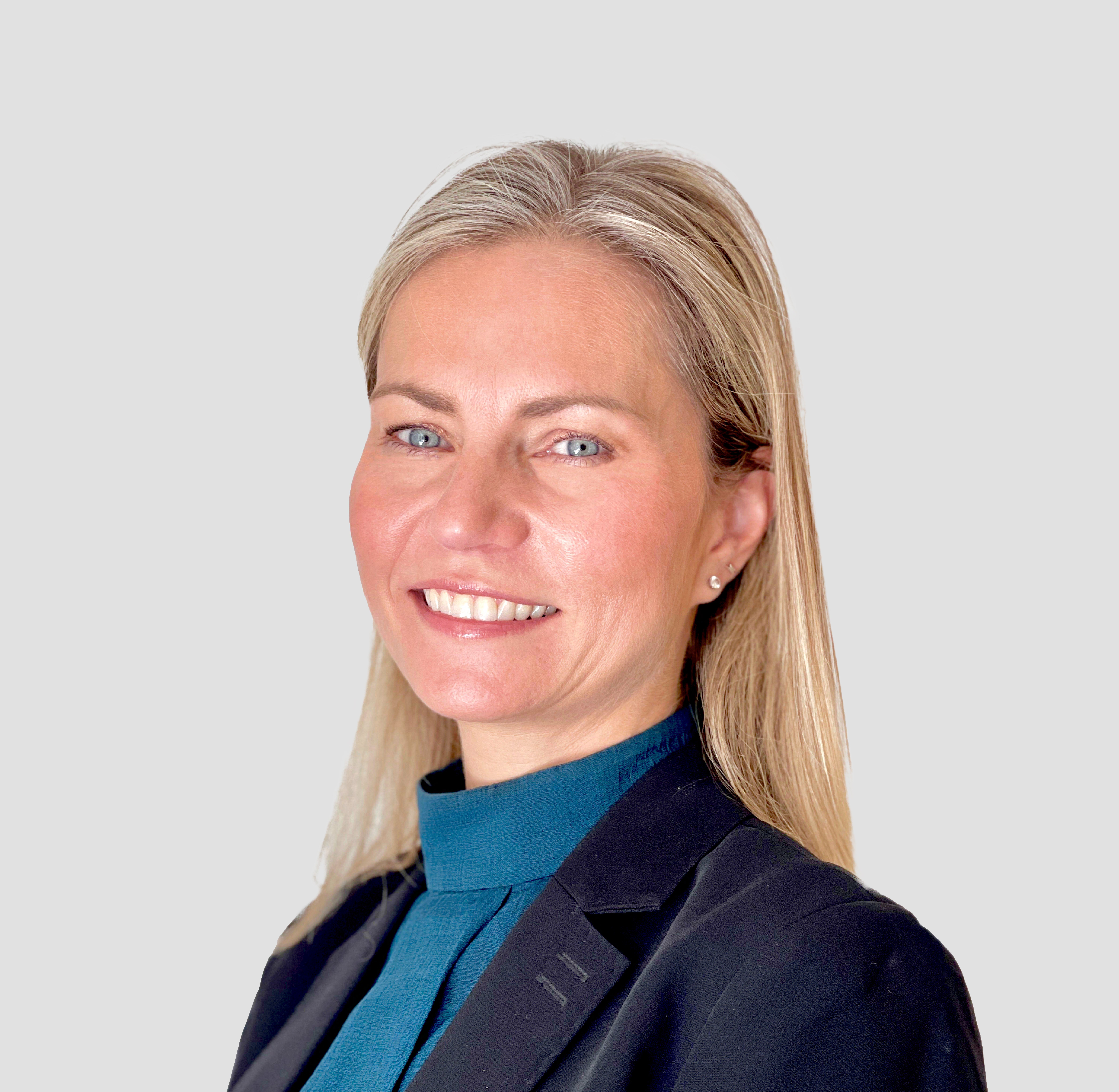 Jeremy Kemp joined The Return Hub team in 2021 and is Co-Founder of the NED Board Service. During his career he has successfully delivered numerous executive searches for high profile clients. Most recently he has completed the appointment of a new Chair and Chair of Risk and Audit Committee, for the second largest pension fund in the UK.
Jeremy has over 20 years' experience in Executive Search, 10 years of which were spent building and running two search firms. In these roles he continued to actively work with clients, helping them to achieve their hiring goals and enhance their team diversity by placing candidates and managing team moves at a senior level. Jeremy has an entrepreneurial approach coupled with natural curiosity and a reputation for building trusted long-term relationships to ExCo/Board level with clients and candidates.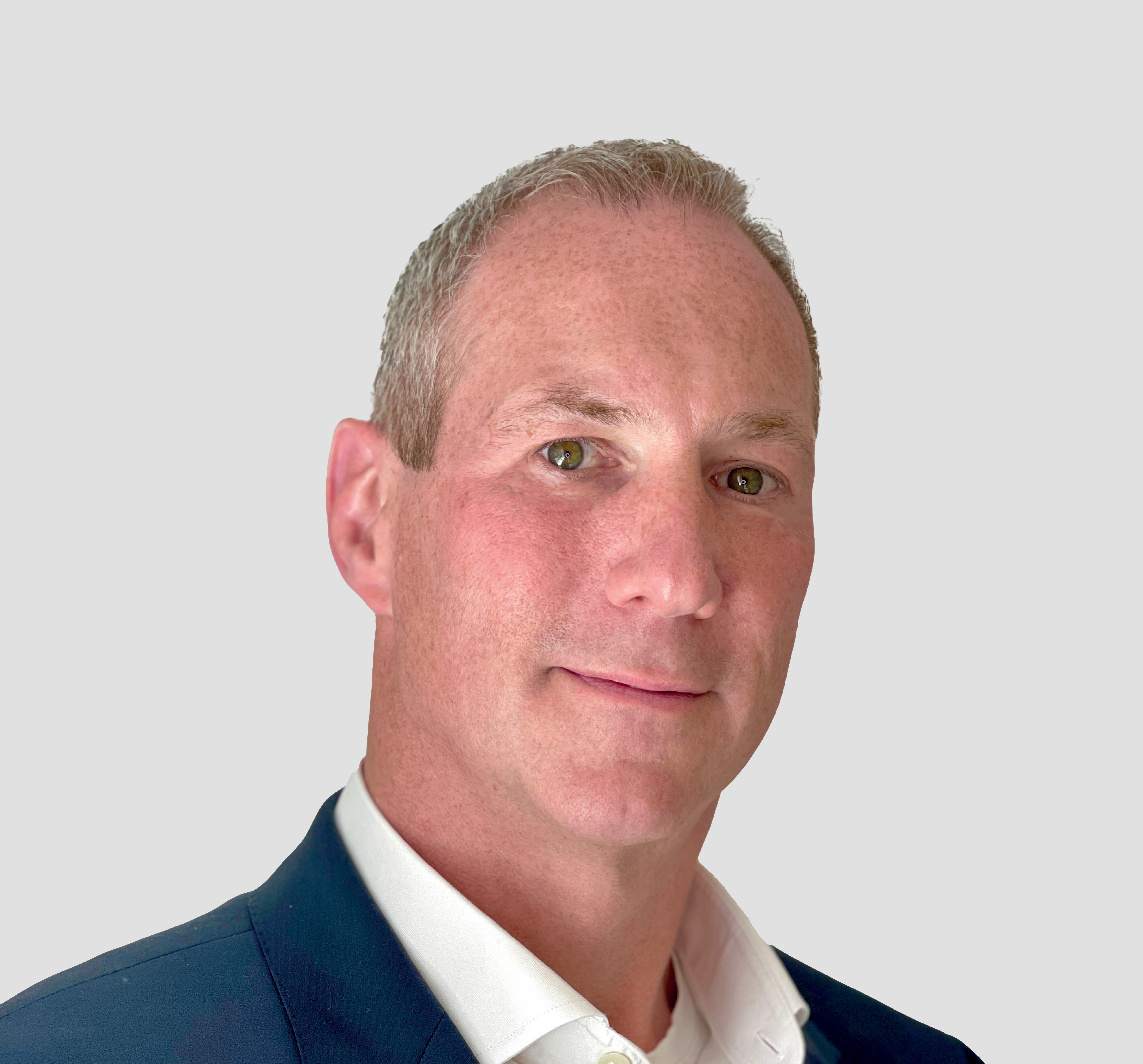 A division of The Return Hub, we maintain a highly engaged network of executive professionals with experience across a broad range of specialisms and expertise from Risk to Pension Funds. Including highly experienced NEDs and independent advisors, industry experts with portfolios, as well as first time Non-Executives and Advisors who are predominantly, but not exclusively women.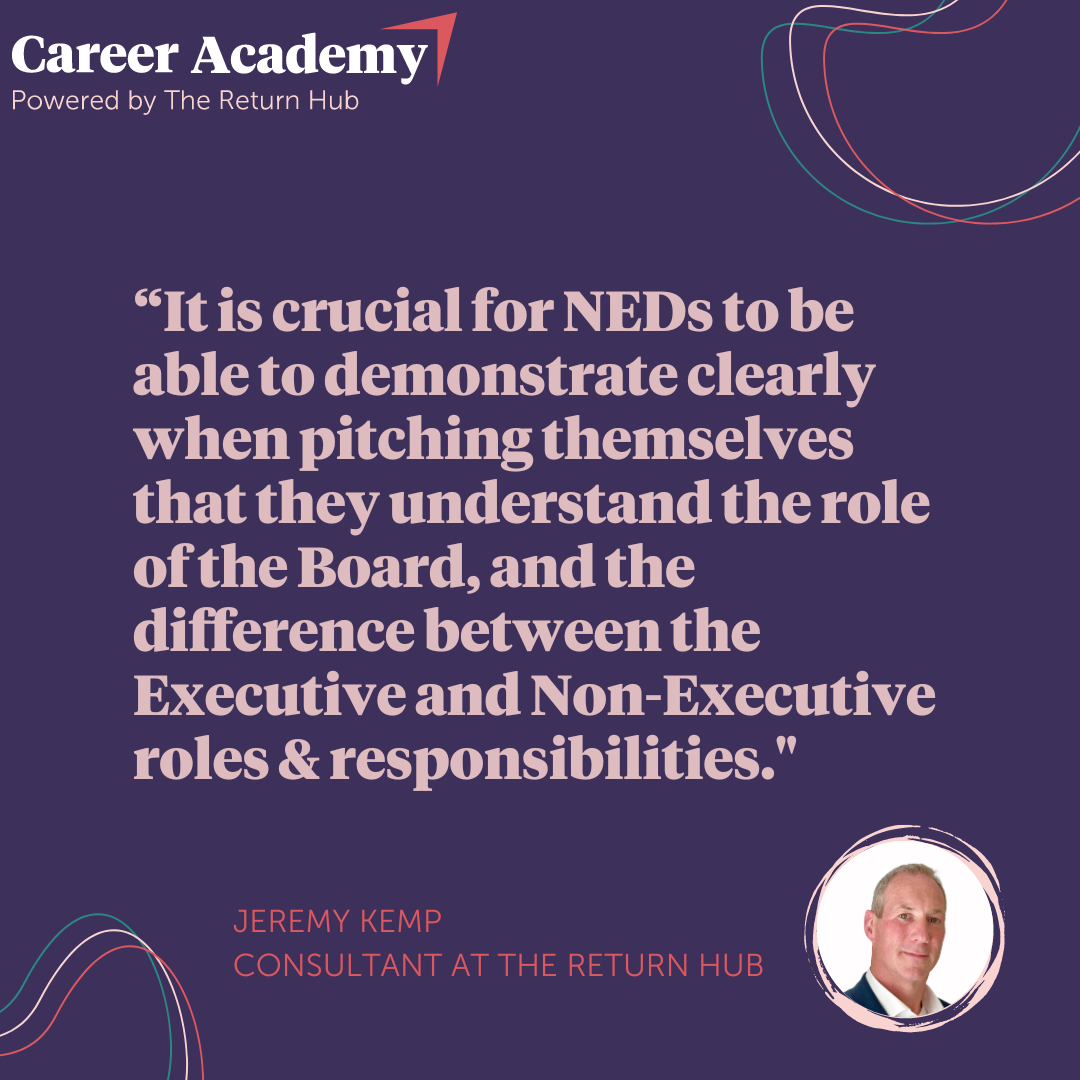 As an independently owned, boutique firm, we are able to offer a highly personalised service. We will carry out a confidential, 360 degree search and a deep search of our existing network, according to your brief. We will present you with a handpicked and pre-screened shortlist of Non-Executives Directors, selected by our expert consultants.