Zoom Fabulous or Zoom Fatigue?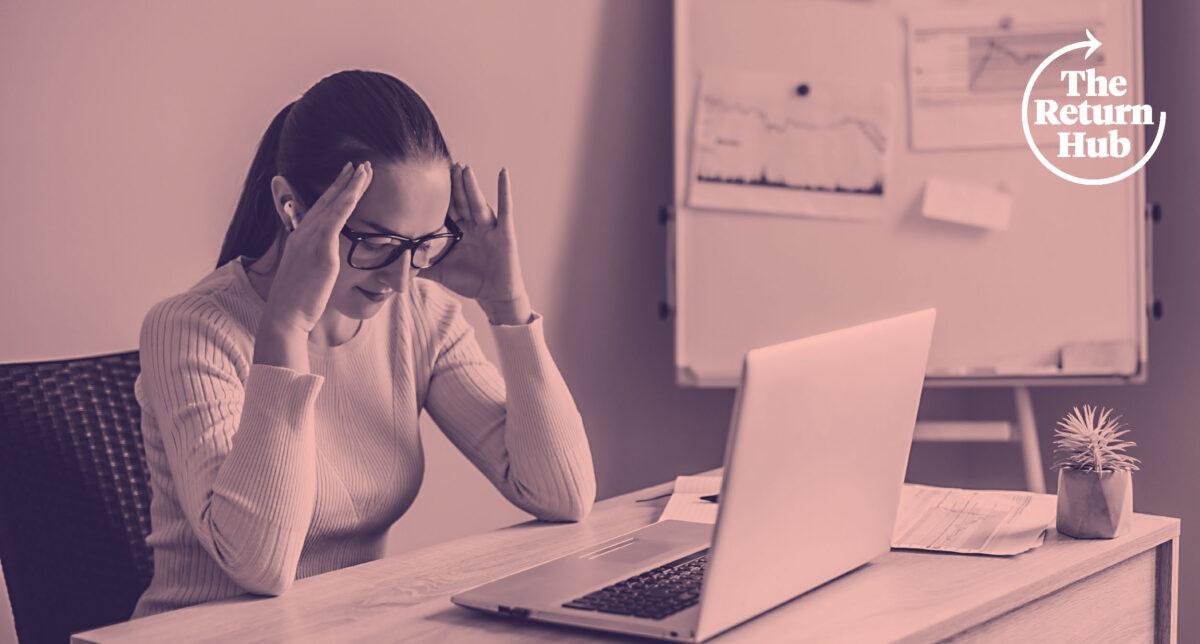 Back in March, when we started to work from home full-time due to COVID-19, video conferencing was heralded as the tech tool to facilitate remote working, to help us save our roles, keep the wheels of industry turning and, not least, maintain our contact with friends and families.  But what do we think of it now?  
At The Return Hub, we think video conferencing (VC) has lived up to the hype and we know that many other organisations feel the same.  We have been able to continue business successfully and  video conferencing has facilitated effective meetings with clients and candidates with an increasing number of hires being made using remote technology.  It has really helped us to build new relationships and strengthen existing ones during these unusual times.   
Aside from that, like many companies, we have been holding regular team meetings via VC which, despite us all working remotely, has connected us and reinforced our teamwork ethos.  It has enabled us to check in on each other and as well as discussing work related topics, we've been able to share home schooling/Wi-Fi/exercise and cabin fever woes keeping us all sane!     
The majority of our clients are using video conference platforms of one sort or another and in some cases, it has been essential for integrating new employees, replacing the social coffee break/lunch meets that new starters would usually share with colleagues if in the office.  A virtual start to the working relationship, whilst no replacement to face to face meetings, is taking on a vital role in creating bonds that no one would have ever expected.  
Video conferencing has worked really well for us at The Return Hub, but on the flip side, there have also been some negative reports surrounding its use.  
Is there such a thing as 'Zoom fatigue'?    
Not simply referring to weariness about appearing on yet another VC call, Zoom fatigue is an expression that is gaining in popularity. Reflecting reports that the increased exposure is causing genuine tiredness, some are also finding they are spending so much time 'Zooming' that it is leaving them with an ever increasing workload.   
Until this point, Video conferencing has not been a natural way for humans to interact. With more intensity placed on the interaction – a new emphasis on eye contact – conversations and meetings (previously  just 'water cooler moments') can feel demanding for some. 
Non-verbal cues such as body language, facial expressions, tone and pitch of voice all give clues helping to read humans in a live interaction. Much of these are drastically limited on a VC call where a caller's head and shoulders might be all participants can see.  Wifi interferences are a common feature in this new tech focused working world. These can create tension and anxiety for some and silences (which in an 'in person' interaction created rhythm) make some feel like they are under intense scrutiny from their watching colleagues. The juxtaposition of remotely communicating but being physically apart can be exhausting to process for some.   
We know that video conferencing has some overriding benefits – and it seems certain that the efficiencies it brings will see its continued use beyond any periods of lock down, so what can we learn from reports of Zoom Fatigue?  
As a manager, it might be worth reviewing any regular VC communication that had initially been put into place to ensure they are still as effective as they could be. 
 As an individual, think about how you are using the tech – could you make changes that would work better for you? 
Here are some questions to consider to ease zoom fatigue: 
Are you overusing

 video conferencing

? 

Are

 the session

s you have booked

 

absolutely necessary

?

  

Could you be using 

the phone or email, or a messaging service for quick questions

?

 

 
Do you have the

 option of 

turning off the camera in

 a

 video cal

l

? 

As

 an organisation – 

do you have a policy on this

? It might benefit some individuals to have this 

open to them

. As an individual

,

 

if you feel you are suffering from 'Zoom Fatigue'

 you might want to consider the relative importance of having a meeting 'on camera'

. O

utlining your intention to turn your camera off ahead of a meeting 

can set the scene for you and allow you the freedom to relax and be more productive

 with only one 'voice' input to process.

 

If you have switched off your camera, 

you can 

try walking around 

the room 

while you talk.  It will energise you and 

may even boost your creativity.

 
Have you f

actor

ed

 in transition periods 

from

 one call to the next without a break

?

 Have you considered the times allotted for the calls – 

  

d

o they 

really need to be a whole 

hour

 or would 50 minutes suffice?

  Those ten minutes 

c

ould allow a break from the screen, a change of scenery

 

or getting

 on top of some

 emails

. 

 
As a manager, d

o you s

et aside 15 minutes per day or week 

(

depending on 

team 

size

)

, to meet with each team member and catch up on how 

they're

 

managing

 working from home?

  

It

 can be useful to let them know they can

 chat 

if 

they're

 struggling but that you might dive straight into the agenda on calls

 to allow for some transition time at the end

.

 
Do you consider your location when conducting VC 

calls

?

 

If you can find a 

designated space in the house for you to work

 

and 

where 

you can be well

 framed

 

t

his can 

reduce

 

the 

stress 

you might feel

. 

  

T

his is a great 

b

l

og

 on what

 might be 

distracting your colleagues when you're on the phone!

  

 
There are growing numbers of firms that look set to give the option to work from home, and many firms are reassessing their working patterns for the future. Remote working is here to stay, so avoiding burn out will be an essential part of adapting and creating a healthy and happy working culture.   
* The Return Hub is an executive search firm that places professionals who want to relaunch or transfer their careers with employers in the financial services sector. They also advise on and implement practical strategies that companies can use to target, assess, hire and support returning talent.
Find out more about how The Return Hub could help you with options to Relaunch or transition your career at www.thereturnhub.com and join us on LinkedIn, Facebook,Twitter, Instagram