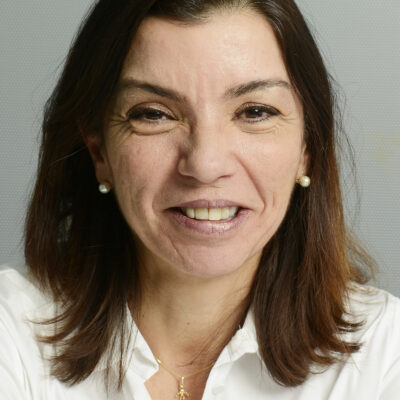 "
Don't give up!" A role may result in not being quite right, but you never know where it will take you. Stay positive.
"
Doriana Russo's story is a lesson in finding the right job for you.  Just because a role matches your skill set and offers the flexibility that you need, doesn't mean that you have to accept it.
Background 
Doriana's career break came in the form of a family move to the US – she left her role as a financial analyst at one of the big banks in the City and admits that she was looking forward to the break.
On the family's return in 2013, Doriana found that the opportunities to return to work were few.  Despite a twelve-year career working for well-known financial institutions such as Citibank, Salomon Brothers, Schroders and Morgan Stanley, combined with working in private equity as a freelancer in the US, many prospective employers focussed on the five year career break and assumed she was out of touch with the industry.
She heard about returnship programmes from a friend and applied for a few.  Around the same time, she met The Return Hub founder, Dominie Moss through another friend.  They chatted and Doriana sent Dominie her CV.
Doriana's time on the returnship programme was challenging with technology and personnel posing the biggest obstacles.  She felt marginalised – unsupported by her manager and perceived as a threat by more junior members of the department whilst unwillingly relying on both for help with technology.  It didn't feel like the right fit for her.
Thanks to our network, The Return Hub had met a former colleague of Doriana's who was now working for HSBC and looking to recruit.  Doriana interviewed for the role and was successful, moving to HSBC where she felt it was a better 'cultural fit'.
"Dominie was my point of contact at The Return Hub and she has always been in touch and contactable.  She's called me several times to check in which I really appreciate."
Finding the perfect role 
Doriana advocates that those returning to the finance industry after a career break must find the perfect role for them.  In her experience, returning to a career isn't all about the remuneration but about the challenge of the role and being respected for past experience and knowledge gained.  At HSBC she felt welcomed and respected, not singled out as a returner.
And some of those new skills and knowledge may come from that career break.  Starting life in a new country with a young family prepared Doriana for her return to work on many levels – she highlights building new relationships, developing her resilience, improving her communication skills and having to be more open-minded.
Doriana's network was pivotal in helping her find the role at HSBC and she would encourage others on a career break to work on theirs as well as considering what really makes them happy.  If the role and employer don't feel right, then you're not going to perform at your best.  A big name may seem attractive as an employer but don't be dazzled.  Use the interviews to ask questions and try to speak to others that work there, perhaps.
And finally, Doriana says, "Don't give up!"  A role may result in not being quite right, but you never know where it will take you.  Stay positive.