How to set yourself up for success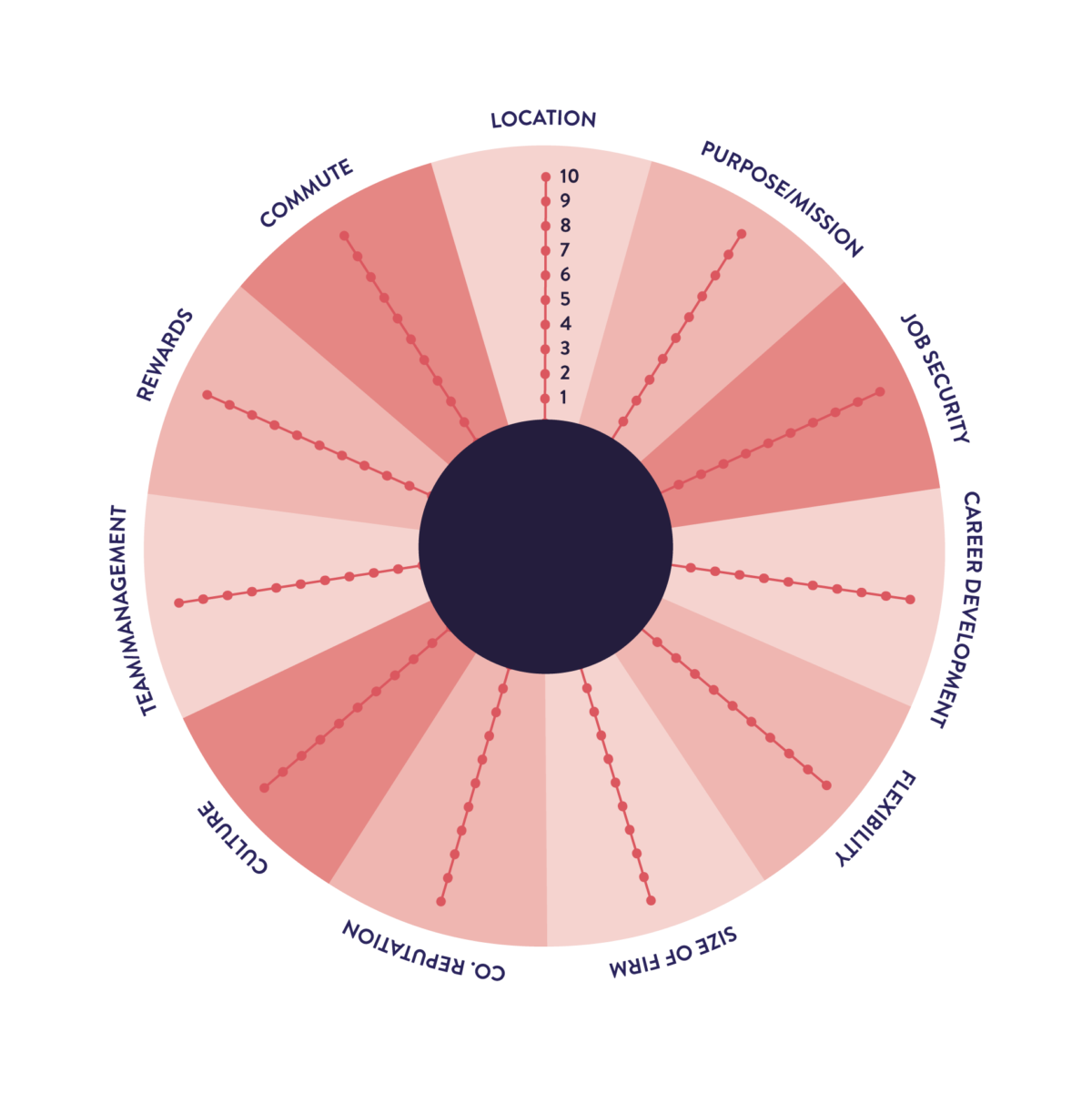 Are you thinking about relaunching or transitioning your career in financial services? Having a strategy and doing plenty of research is key for setting you up for success.
Whether you want to relaunch or pivot your career, your starting point should always begin with examining your own motivations. What aspects of your career are most important to you? Deciding what your key priorities are will help you define where you are heading. The Return Hub Career Wheel is a tool designed to help you work through this thinking.
Start by considering the factors that have an influence on your decision-making process:
What does your dream job look like?
Are you being realistic?
How flexible can you be with your wish list when considering the role holistically?
What might you concede on?
Think about the location / purpose/mission / job security / career development / flexibility / size of firm / company reputation / culture / team/management / rewards and the commute.
Consider the factors that have an influence on your decision-making process and plot their relative weight on the career wheel (1 being of no importance and 10 being a crucial factor that you cannot move on).
Use this evaluation tool to help think though your position.
Do check out our other resources for further guidance on how to relaunch or pivot your career.
* The Return Hub is an executive search firm that places professionals who want to relaunch or transfer their careers with employers in the financial services sector. They also advise on and implement practical strategies that companies can use to target, assess, hire and support returning talent.
Find out more about how The Return Hub could help you with options to Relaunch or transition your career at www.thereturnhub.com and join us on LinkedIn, Facebook,Twitter, Instagram