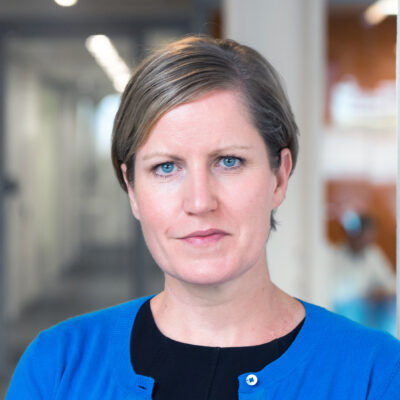 "
The Return Hub were able to help me understand the recruitment landscape in the City and identify firms which would be supportive of a candidate returning to the workplace.
"
Tona Viney took a planned career break. With extensive experience working in Global Financial Services organisations successfully managing and delivering strategic technology change projects, she had a great career track record and had created new networks during her time out. She joined The Return Hub as part of her planned career relaunch. Following the one to one assessment, she was put forward for a variety of roles and chose to move forward with Macquarie. She was offered a role as an Associate Director, PMO Lead, Technology, Corporate Operations Group and has now been working there for nearly a year. We caught up with Tona to ask about her experience, motivations for returning and advice for others returning to work after a career break.
What were your reasons for taking a career break/before coming to this role?
I took a planned career break in order to spend more time with our children. My husband and I had very demanding jobs which both required significant travel and we felt it was a key time to prioritise our children.
What prompted you to return to the workplace?
Following a move from Ireland to the London area, our children moved to a new school and were feeling very settled and happy in their new environment. With more time on my hands, it felt like the right time to consider getting back into the work environment. My proximity to London City, and the exciting opportunities that it presents, was also a significant lure.
How did you feel about returning/your new job?
Excited! I had taken a two-year break from work which I felt very fortunate to have been able to take. Equally, it wasn't so long that I felt anxious about a return to the work environment. That said, I was concerned that my schedule would again put pressure on our work/family balance so was delighted to have found a role in Macquarie where they were so supportive of work/life balance – allowing me to organise a predictable schedule where I can work from home at key points during the work week.
How did The Return Hub help you with your role?
The Return Hub were able to help me understand the recruitment landscape in the City and identify firms which would be supportive of a candidate returning to the workplace. The team at The Return Hub are also from very similar backgrounds so they understood the challenges I would face as a working mother. They were supportive throughout the process and have followed up to ensure my placement continues to be a success.
How did your experiences during your career break help you when you returned to this role? 
I found having time to get involved in our community and our children's new school an invaluable experience. It was very stimulating, and I enjoyed building relationships outside of meetings and emails. Joining a new organisation, this confidence helped significantly through the recruitment experience and it has made life much easier (and enjoyable) during my first few months back at work.
What advice would you give someone who is thinking about taking some time out or who is due to return? 
Reach out and explore what opportunities might exist for you, speak to an agency who take the time to understand your skills, experience and interests. There is a wealth of experience and support from people who can guide you through your options. There is no commitment and you might just find that an exciting opportunity awaits.