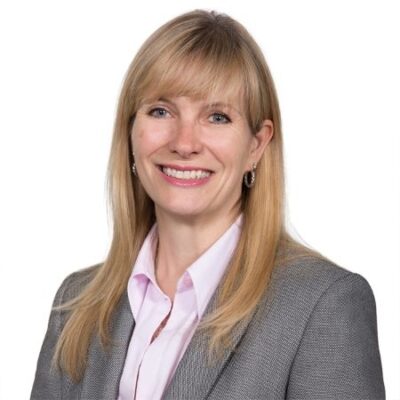 "
The Return Hub don't use technology to scan CVs – it's people led
"
Jennifer had enjoyed a successful career in asset management when she took a career break. She had been considering it for a while when the opportunity presented itself and she decided to do it. After the initial  'thrill' of the change a period of doubt set in. However, she realised that it came at the right time in her career, allowing her to re-evaluate her achievements to date.  It gave Jennifer the opportunity to "remember who I was, why I worked, why I enjoyed it" and how she wanted to work going forward – under what terms would she work in future?
During her career break Jennifer had several projects that kept her busy and tested her skills set. One of these was getting more involved in her sons' football club, assuming the role of League secretary and director of the club.  During this time, she had to learn the processes and regulations of running a grass roots youth football club that has over a thousand members. She also had to represent the club and work with the relevant leagues and county Football Associations, as well as helping to lead the direction of the club in its continuing expansion, which consolidated and built on her skill set.
Whilst Jennifer kept herself very busy during the break with her projects and also taking some courses, there came a point when she was ready to return to employment. She considered trying a different industry: she enjoyed being able to spend more time with her family and was concerned that she would have to forgo this working back in finance; but after being offered a role, she realised that she'd rather put her years of experience in asset management to good use.
The Return Hub had advertised in one of Jennifer's local magazines and after sending them her CV, they promptly contacted her to discuss how they could work with her in getting the right role. A brief telephone 'interview' was followed by a face to face meeting with her 'personal' consultant. Claire, the consultant who Jennifer deals with, was very honest in their meeting going through her history, her motivations and what was important in a new role. She explained to Jennifer what other resources The Return Hub had to offer, including their online webinars that help clients prepare for interviews and creating a more effective Linked In profile amongst others.
"I was really impressed with The Return Hub; they don't use technology to scan CVs – it's people led –  from the turnaround time and the suitability of the role, I know that a person had reviewed my CV and joined the dots." 
Jennifer is now working for Mercer and admits that returning to work brought with it mixed emotions: excitement, satisfaction at working again as well as some nerves about how much the industry and technology may have progressed during the break.
Mercer is proving to be a great employer – the interview process was efficient (a matter of weeks rather than months in most places) and they have been very welcoming.  They have been accommodating and have realistic expectations of what Jennifer can achieve given that she is working in a slightly different role compared to other positions and of course, working for a new company with its own culture.
Jennifer is now advocating career breaks to both women and men.  "If you're at the stage where you're thinking about it, then do it," she says, "It's restorative and allows you to gain some perspective on not only work and your career but your values and where you want to be."