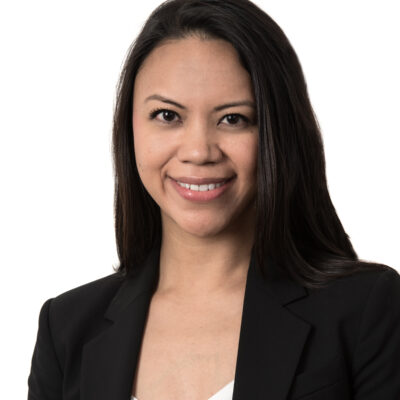 "
I wanted to be in a role where I could contribute in a meaningful way within an organisation at which I would be proud to work
"
Michelle Returned to work via the RBC's RLaunch program. Here she talks to us about her Return.
The Break
I spent the first 12 years of my career trading oil derivatives, power, and equities at financial institutions in Canada and the UK.  I was fortunate to be able to take a career break during the first four years of my child's life.  During that time,  I also spent time exploring new opportunities including co-founding an immersive movie events company and volunteering as the treasurer of the parents' committee at my son's school.  As my son approached the start of his Reception year at school, I felt it was the right time for me to return to work.  It was important for me to return to a career I am passionate about, and I wanted to be in a role where I could contribute in a meaningful way within an organisation at which I would be proud to work.
The Skills
Taking a career break was a great opportunity for me to reflect and gain fresh perspective.  I was able to re-evaluate what I wanted from my career and consider what was important to me.  I believe the experiences and new skills I gained whilst on my break have made me a stronger contributor to the business and has been nothing but advantageous.  Embarking on an entrepreneurial journey was such an amazing learning experience from both a professional and personal standpoint.  It honed my business and people management skills, whilst continuing to leverage my financial background.  Life away from The City also provided me with the opportunity to collaborate with people from different industries and backgrounds, broadening my horizons.
Why RBC's RLaunch Program?
What set the RBC program apart from other Return to work programmes I looked at was the access it gave to a permanent, challenging, career opportunity. Additionally, RBC has a very dynamic environment and appreciates the need to balance a driven job with family life. I felt I was supported throughout my return on many levels. The team I have joined are fantastic and the various employee resource groups and internal programs provide opportunities for further professional development as well as support for working parents.
What challenges have you faced on your return?
Returning to work after a career break definitely has its challenges.  Time management is central to getting your return right and I knew I would need to get that right. Having an amazing support network in place for my family has certainly made life easier and I never take this for granted.  Now ten months in, I am really enjoying my career and am completely confident in my role. It took a relatively short time to feel back in the swing of things and now I feel almost like I didn't even take a break!
Since returning to RBC, I have been extremely fortunate to be surrounded by inspiring and strong role models, both women and men within the firm.  From my direct manager to the senior leadership, many have taken an interest in my return and have continually offered support. In addition, I was invited to participate in RBC's mentoring programme where I have been formally matched with two mentors (twice over!).  I currently have two mentors offering invaluable insight and guidance as I navigate my first year back.  They have helped me with goal setting, understanding the culture of the bank, and how to make an impact within the organization.
What advice would I give others relaunching their careers?
Own your career break!  Include it in your CV and use it as an opportunity to highlight all the new skills and experiences you have gained during your career break.
–         Be confident.  Remember that you have had a career break, not a lobotomy.  You are still the same highly skilled and qualified individual, just with even more new skills and experiences.  Exuding confidence and believing in your abilities will come through in your interactions with people.
–         Leverage your existing network: friends, family, ex-colleagues, school alumni.  You never know who might know of a position or know someone who knows someone that may have a potential lead for you.  At the end of the day, it's a great opportunity to get back into the mindset and work on your networking skills.
–         Surround yourself with cheerleaders.  Having a solid network of people that support and encourage you is invaluable, not only for your morale, but for your confidence.
–         Make sure the opportunity you return to is the right one for you.  Given all the logistics/resources that need to be in place in order for you to return to the workplace, it is important that you return to an opportunity that you are passionate about and in a role that you are happy in.  Life is too short!