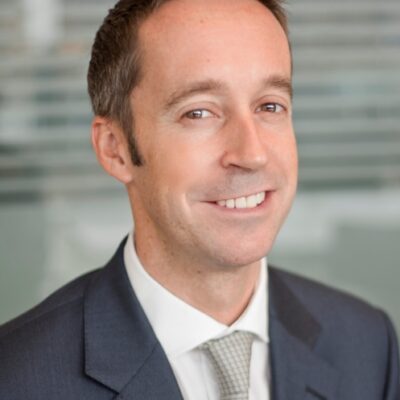 "
We worked with The Return Hub to flip the recruitment process around by matching candidates to permanent positions
"
For global financial services firm Royal Bank of Canada (RBC), diversity and inclusion is not only the right thing to do, it's also the smart thing to do. It lies at the very heart of the firm's culture and has been throughout its 150-year history.
Graeme Pearson, managing director, global head of research and head of European equities, and a member of the European Diversity Leadership Council, believes that a diverse and inclusive environment is more than just a high-level ambition; it's a part of their ethos. To help deliver in line with this ethos, RBC partnered with The Return Hub.
Working together with senior sponsors at RBC, The Return Hub helped to curate, deliver and design the RLaunch programme launch.  Working in collaboration with The Return Hub,  RBC were able to showcase their organisation and the programme to a highly targeted audience of candidates.  The innovative programme is designed to hire returners using a talent led approach.
"RLaunch provides a more agile approach to matching someone's experience and skills to opportunities across the firm. In the end, we flip the recruitment process around by matching candidates to permanent positions," says Mr Pearson.
"We put the candidate first and ensure that when they return to work, we onboard them in such a way they feel like fully fledged employees from day one."
Retention is the next part of the firm's strategy, with a parental leave offering that further enhances its commitment to gender diversity. In addition to competitive leave pay, RBC offers one-on-one coaching sessions, phased return to work and an online portal, which parents can access at any time before, during and after their leave, and covers everything from parenting issues to their rights and entitlements. Through a buddy scheme, expectant parents can also access support from colleagues who've been through the same experience.
"We recognise that employees go through 'life events' that require a greater degree of support and flexibility from their employer. Our focus is on building a full suite of market-leading practices to support employees through every possible life event, enabling them to thrive through these experiences," Mr Pearson adds.
RBC's track record for supporting diversity in the workplace is matched by its commitment to building a culture of inclusion, backed up by a range of programmes and initiatives running throughout the organisation.
This includes a global call to action Speak Up For Inclusion®, where people from all walks of life, including RBC leaders, had frank discussions about inclusion and what could be done to create safe, productive and inclusive workplaces and societies.
The discussion continued on RBC's intranet in which LGBT+ employees shared their personal stories and challenges. They concluded unanimously that on joining RBC, they'd found a workplace where people feel respected, appreciated and accepted for who they are.
"Our D&I Blueprint 2020, sets out our direction and commitments on how we will advance inclusion across the enterprise. However, diversity and inclusion is more than just a strategic priority for us, it's in our DNA, reinforced from the very top of our leadership through strong communication about the power of inclusion and bringing your whole self to work," Mr Pearson concludes.
"Culture doesn't change overnight, it takes time. As we continue to talk about it, and acknowledge and celebrate our differences, we find our culture of inclusiveness is shifting to one of belonging, where people at every level of this organisation feel they are invited to the table, that RBC is where they belong, and that is an incredibly empowering place to be."
This article was originally published in Racounteur.Net, distributed by The Times.